You are here
Don't Have an Attorney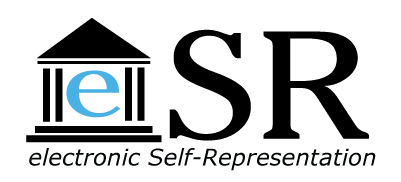 ONLINE TOOL
eSR is an online tool to help individuals complete a chapter 7 or chapter 13 bankruptcy petition when they have decided to file bankruptcy without an attorney. Click here to learn more about this online tool.
Due to the COVID-19 Pandemic, See Important Information Regarding Filing Fees

for Self-Represented Litigants

:
The Court is not accepting cash at this time. Please do not mail cash. The Court will accept payment by U.S. Postal Service money orders and cashier's checks issued by an acceptable financial institution. See General Orders for further details.
All petitions from self-represented parties through the mail or electronic Self-Representation (eSR)  are automatically granted a fee installment so that the full required filing fee is due no later than 10 days after the filing of the petition.
If you are a renter having trouble paying your rent or a landlord who has lost rental income due to challenges presented by the COVID-19 pandemic, help may be available through funding that the U.S. Treasury is providing. Emergency Rental Assistance programs are described on the U.S. Trustee's website.
The Help Desk in Your Area May Offer Remote Service Only
In response to COVID-19, Help Desk operation may be impacted in your area.  Updates to the "Free or Low Cost Bankruptcy Help" information (lower right of this web page) will be entered as soon as the Court receives new information.
Before you file
Bankruptcy can have serious long-term consequences. A lawyer can explain to you what may happen as a result of filing for bankruptcy and what your options are. If you do file for bankruptcy, a lawyer can help protect you, your family, your home and your possessions.
Find a lawyer [English] [Spanish]
Create your Master Mailing List of Creditors
Risks of paying a non-attorney
Bankruptcy Timeline [English]  [Spanish]
Bankruptcy Petition Preparer Guidelines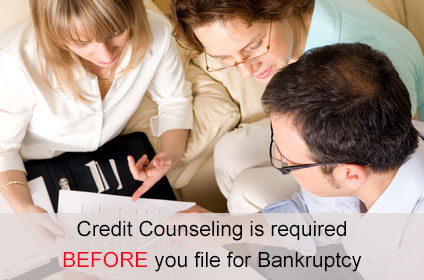 Individual debtors (not business debtors) must complete a Credit Counseling course before filing for bankruptcy (more info)
Approved Credit Counseling Agencies

After you file
What to look for once I've filed
Learn how to receive orders and court-generated notices electronically
Courtroom Interpreter Assistance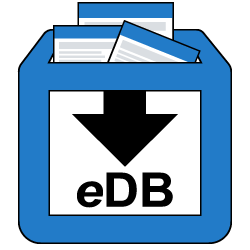 The Electronic Drop Box is a tool available to self-represented litigants to enable them to upload court documents for filing that do not require a filing fee.
Request Access to Electronic Drop Box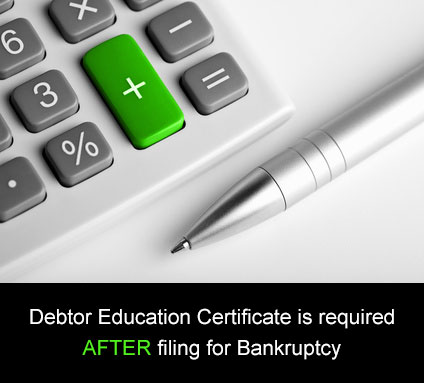 Individual debtors (not business debtors) must obtain a Financial Management certificate before a discharge can be granted (more info)

Approved financial management courses
Reaffirmation Hearing Information [English] [Spanish]
California State Bar Information
General
How to cancel a reaffirmation agreement
What to do if being sued by a creditor [English] [Spanish]
Answer instructions for self-represented (pro se) debtors

Survey regarding Self-Help Resources
Encuesta Sobre Recursos de Autoayuda
Filing for bankruptcy without an attorney
Free or Low Cost Bankruptcy Help