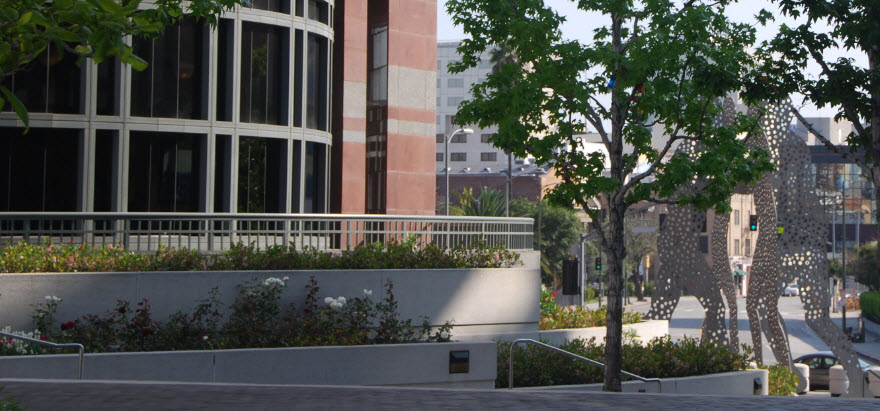 About this Division:
---
The Los Angeles Division serves most of Los Angeles County. Enter your ZIP code or the name of your city in the Filing Location search box to determine which division serves your area.
Address:
---
United States Bankruptcy Court
Central District of California
Edward R. Roybal Federal Building and U.S. Courthouse
255 East Temple Street
Los Angeles, CA 90012
Parking Information:
---
No public parking is available in the Los Angeles Division Courthouse
Local Public Parking Information (as of February 2016):
City of Los Angeles Public Parking Lot 2 (Across the Street from the Courthouse)
Parking Entrance: 330 E. Temple Street
Rates: $8.00 per day, cash in advance only. (no bill over $20 accepted)
Notes: Cashier on duty from 5:30 AM to 4:00 PM, outdoor self-parking lot, lot does not close. No entry after 4:00 PM.
Aiso Parking Garage (1/2 block from Courthouse)
Parking Entrance: 101 N. Judge John Aiso Street
Rates: $1.00 per hour for the first two hours, 3rd hour $3.00, $1.50 each 15 minutes thereafter (maximum rate $14.00) Mastercard, Visa, and American Express
Note: Underground parking open 6:00 AM to Midnight
Los Angeles Mall Public Parking
Entrance: 225 N Los Angeles St (public parking on Level 1)
Rate: $2.50 every 20 mins; $16.00 daily max (prices subject to change)
Note: Automated Pay Parking Facility, 5:00 AM to 6:00 PM