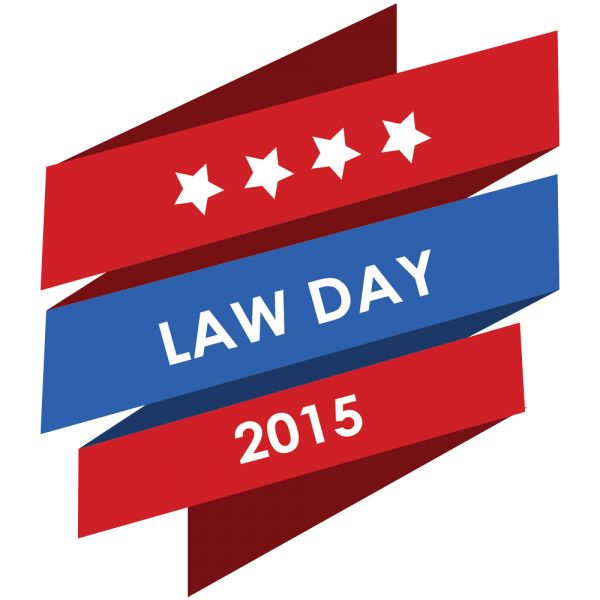 In 2015, the Bankruptcy Court for the Central District of California (Court) will host two Law Day celebrations.  On April 24, 2015, the Court will host approximately 90 high school students from the greater Los Angeles area, who are members of the Junior State of America, a non-profit, non-partisan organization for students interested in politics, government, and the law.   On May 8, 2015, the Court will host approximately 25 students from Dos Pueblos High School, San Marcos High School, Carpinteria High School, and La Colina Jr. High School.  
April 24, 2015 -- Los Angeles
During the Los Angeles Law Day celebration, students will learn about diverse career opportunities in the federal government, gain important financial literacy information, enjoy a Power Lunch, and participate in a mock "texting while driving" trial. 
During the Power Lunch, students will share lunch and discuss the law and legal profession with judges, lawyers, and other professionals.   The keynote speaker will be Professor Laurie L. Levenson, who holds the David W. Burcham Chair in Ethical Advocacy and is the Director of the Center for Legal Advocacy at Loyola Law School.  Professor Levenson will discuss the criminal justice system, including some recent high profile criminal cases and her work exonerating Kash Delano Register of Los Angeles, who spent 34 years in prison for a murder he did not commit.  The Power Lunch will conclude with a lively game of Legal Jeopardy!, which is played like the traditional Jeopardy! game but with legal categories such as: "Judges and Lawyers," "Trials," "Bill of Rights," "Think Like a Lawyer," and "Who's Who in the Courtroom."
The Los Angeles Law Day celebration is a collaborative effort among the following Central District of California court units and federal agencies:
May 8, 2015 -- Santa Barbara
During the Santa Barbara (North Division) Law Day celebration, students will participate in a Power Lunch with judges from the Court and the Santa Barbara Superior Court, lawyers, and representatives from the Santa Barbara District Attorney's Office.